WHAT IS INCLUDED
This pack combines an internet access solution, utilising a 4G booster and NMEA interface. Products include: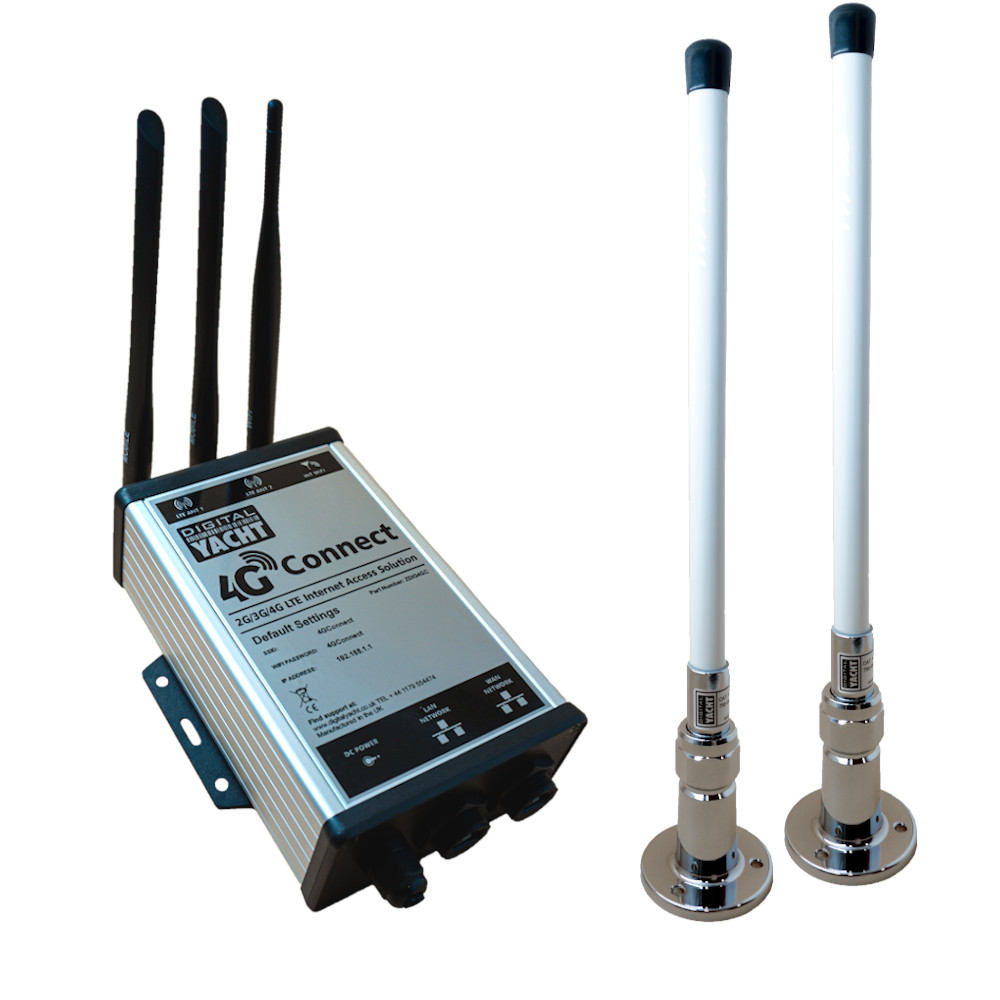 4G Connect Pro  – 4G Booster with built-in WiFi router & 2 external antennas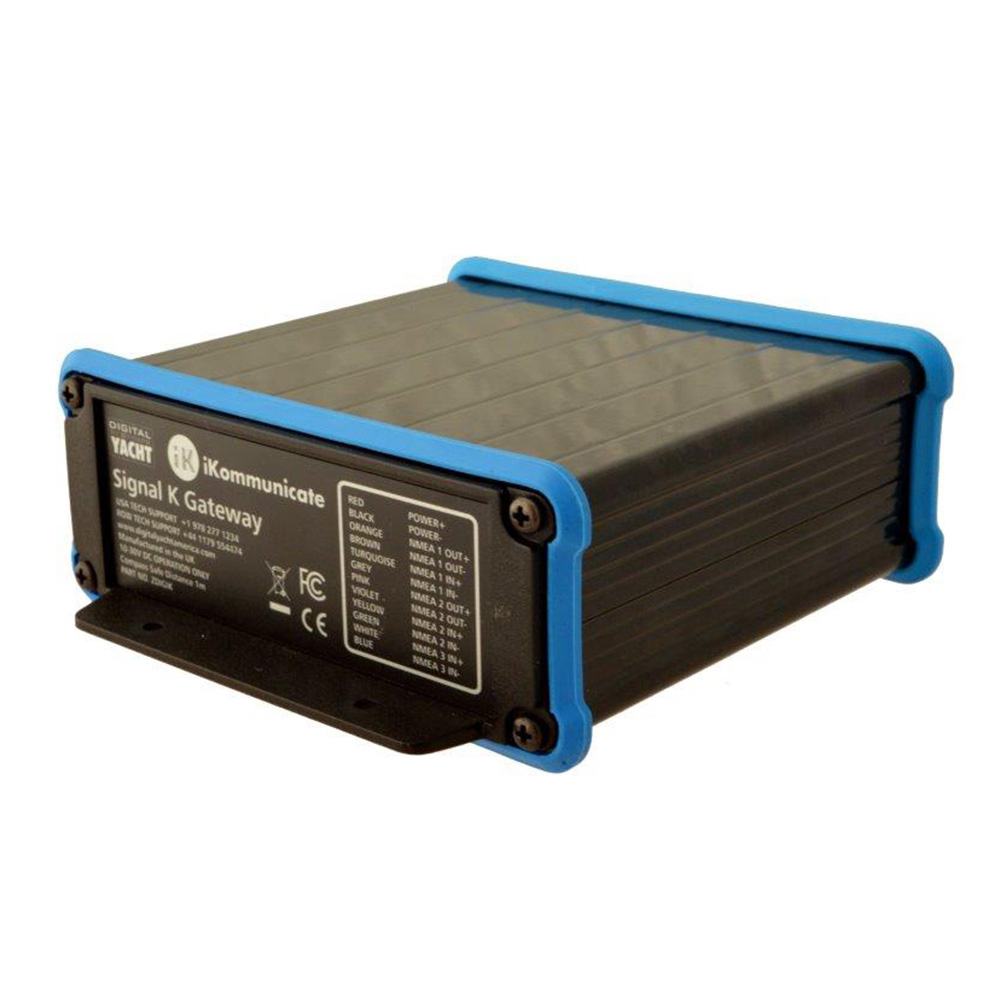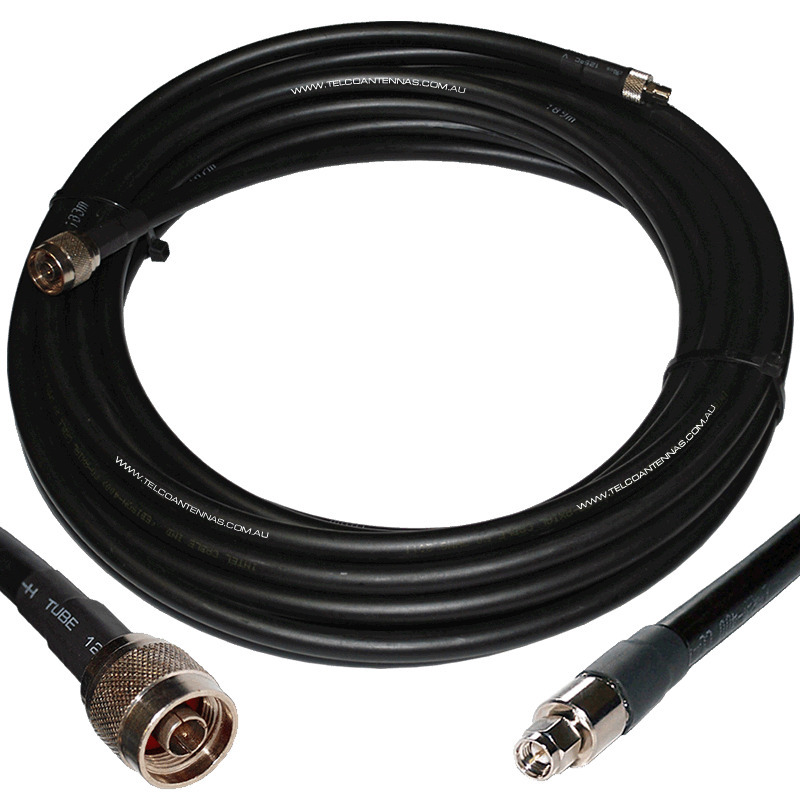 With this solution, you will obtain a fast internet access up to 20 NM and will receive all your navigation data under the same WiFi network. With internet connectivity on board you can download the latest weather or chart updates as well as having a mobile office on board. As well, you will receive all your navigation data in the same network to display and use in real time your navigation data on navigation apps & software.
4G Connect is a 2G/3G/4G (LTE) internet access solution to get internet for your boat.  It utilises the latest MIMO technology with dual antennas. This provides fast, long range access and incorporates a full function WiFi router so multiple devices can connect wirelessly. With the two external antennas, you can receive internet up to 20 NM.
It ships with two external hi gain antennas for exceptional long range performance. This is also the recommended solution for use afloat.
4G Connect has an easy to use interface and is unlocked so users are free to fit a data SIM card from any mobile provider they choose. Moreover, operation is simple – turn on, connect to the password protected WiFi that 4G Connect creates and your device is online for internet for your boat.
iKommunicate is an intelligent NMEA gateway device and it features three opto-isolated NMEA0183 Inputs, two differential NMEA0183 Outputs and an NMEA2000 Network interface. iKommunicate's Ethernet (RJ45) connection, allows it to be connected to the LAN port of the 4G Connect network. Hence any mobile device connected to the network can display in real time and without any internet connectivity all the NMEA data in its browser or in any compatible app or software including Navionics, NavLink, TimeZero, iAIS, iSailor, OpenCPN, Weather4D, SailGrib, Seapilot and hundreds more. Therefore, the tablet and PC/Mac become a full function navigation display.
Pre-installed in iKommunicate are a couple of web apps (including the popular Instrument Panel). Therefore, you can immediately start displaying NMEA data from your network. It also features an 8GB micro SD card that can host any new Signal K web apps as they become available.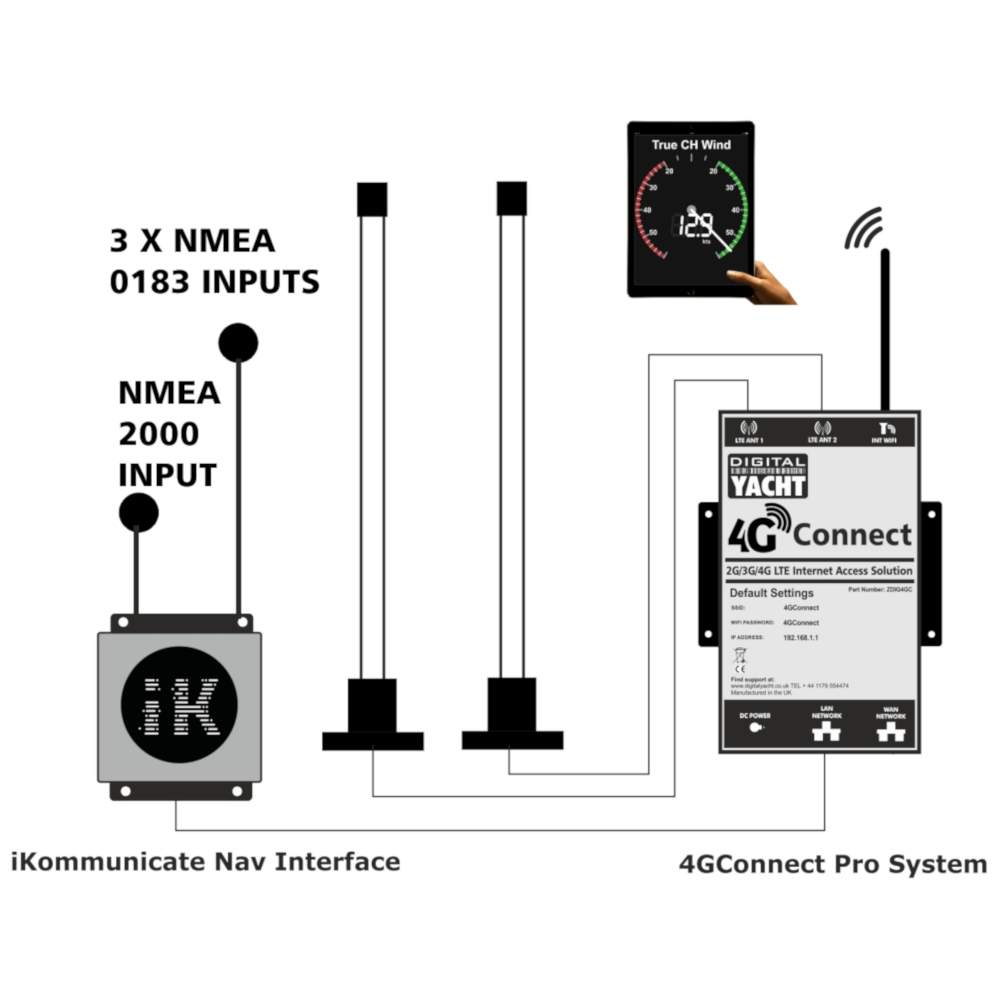 4G booster with NMEA interface
Solution to get a fast internet access on board and to receive all the navigation data on apps & software
4GConnect has a Hi performance 4G/LTE modem for exceptional speed and range
SIM unlocked for any network provider
Supplied with 2 x high performance external 48cm antennas for optimum speed and range
Choose between 7 , 10 or 20m cables
Supplied with deck base for antennas (as shown)
LTE Class 3 modem offers long range and up to 70Mbps speeds
Creates a WiFi network on board protected by password
Ethernet LAN port for connection to iKommunicate navigation interface – allows boat NMEA 0183/2000 data to be available on the wifi network – ideal for smartphone and tablet navigation
iKommunicate has Three Opto Isolated NMEA0183 Inputs and two Differential NMEA0183 Outputs
It has a NMEA2000 Certified Gateway with Integral NMEA2000 drop cable
Internal 8GB micro SD Card for hosting Web Pages and Apps
12V DC operation with <5W power consumption