The AIS system operates on 2 channels of VHF frequencies and in order to receive and transmit AIS information, it is necessary for an AIS unit to be connected to a VHF antenna.
One option is to fit an antenna splitter such as our SPL2000, which allows the VHF radio and the AIS to use the main VHF antenna. The other option is to fit another VHF antenna which will only be connected to the AIS.
Any VHF antenna can be used, although some antennas are tuned to the AIS frequencies to give you a better range.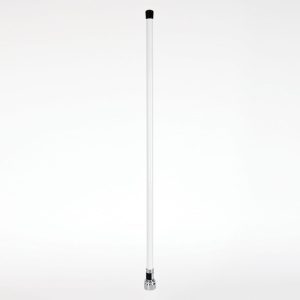 $

259.95
ex GST
"CX4A is a powerful AIS Tuned commercial VHF Antenna that will give you maximum AIS range and supplied with a SO239 antenna connector."