AIS transponders allow you to receive data from vessels close to you, but also to transmit your vessel's identity, position, speed and heading as well as other relevant information to all other vessels equipped with an AIS system within your range. There are 3 types of AIS transponders: Class A, Class B and Class B+. They all interoperate.
Class A AIS transponders are mandated for vessels over 300 tons, fishing vessels over 15m, passenger carrying vessels and for SOLAS Convention
AIS Class B transponders are for recreational craft installation and have a transmission power of 2W (range of about 10 miles).
AIS Class B+ (also called Class B SOTDMA) use the same SOTDMA technology as a AIS Class A transponders and therefore have the same priority when it comes to reserving a slot, thus ensuring that they will always be able to transmit, even in high traffic areas. They have a transmission power of 5W.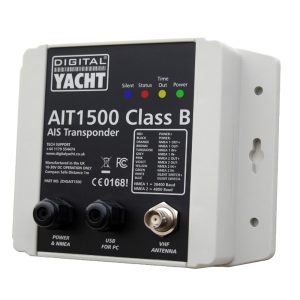 $

1,219.95
ex GST
"Entry level AIS Transponder with industry standard NMEA0183 interface and internal GPS antenna that makes installation aboard smaller fibreglass (GRP) boats much quicker and easier."