Digital Yacht Interfacing products provide smart and cost effective solutions for connecting dedicated marine electronics to the latest consumer devices such as smart phones, laptops and tablets or chart plotters with different interfaces. Both traditional wired and the latest wireless interfaces are available allowing you to easily transfer NMEA data to your mobile device.
Whether you are an iPhone/iPad, Android, PC or Mac user, wireless (or wired) interfacing can now be simply added to your existing navigation system with the addition of one of Digital Yacht's smart little devices.
We have also created NMEA gateways to multiplex the NMEA data or to connect and convert the NMEA data to an Ethernet network, USB or even the new innovative standard called Signal K
Digital Yacht also sell NMEA 2000 cables and starter kit that can be used to expand or build any size of NMEA 2000 network – up to the maximum 50 devices limit.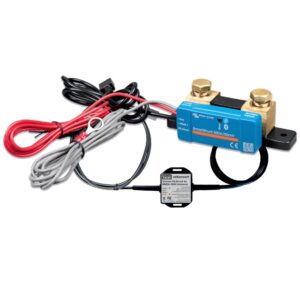 $

543.95
ex GST
"The BM100 is a complete system comprising SmartShunt and veKonvert NMEA 2000 interface.  It is part of Digital Yacht's iSeaSense range of NMEA 2000 boat instruments. With this solution, your multi function display becomes a sophisticated battery and energy management system."