WHAT IS INCLUDED
This pack combines an AIS transponder with VHF splitter and includes: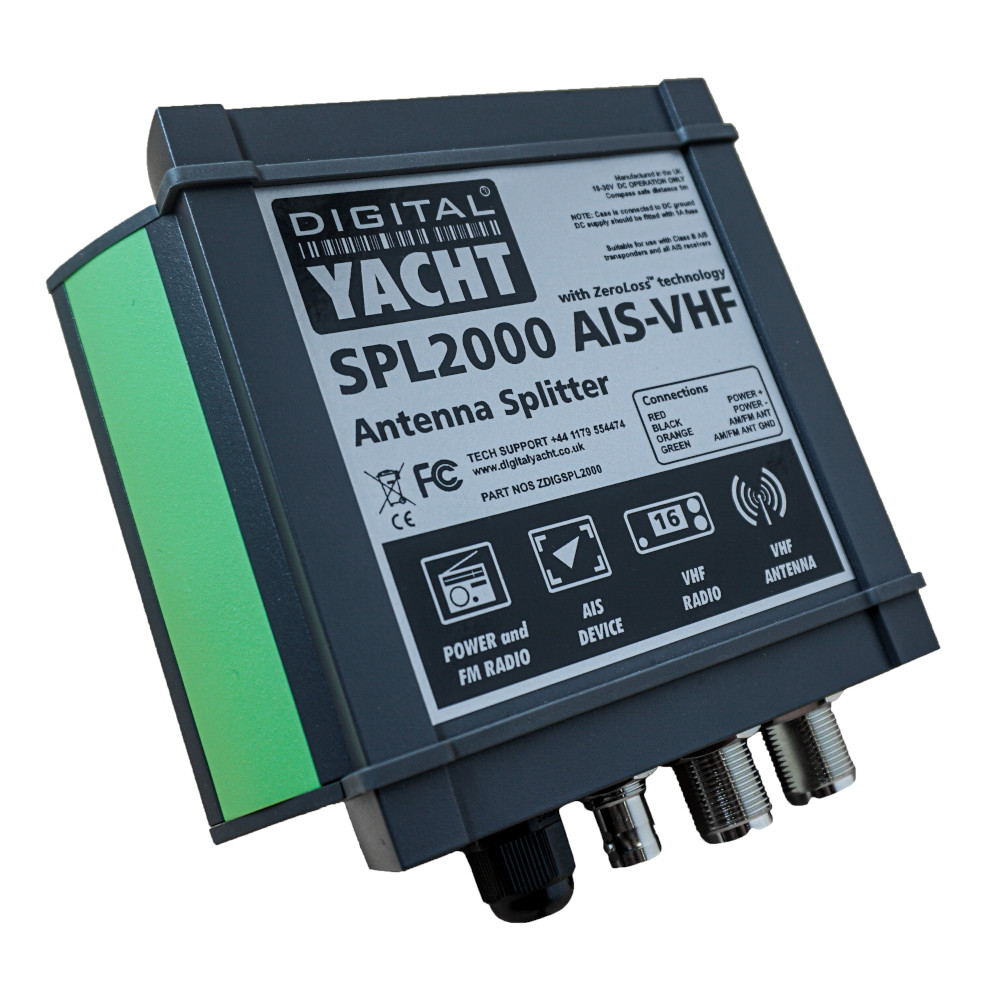 SPL2000 – ZeroLoss VHF Splitter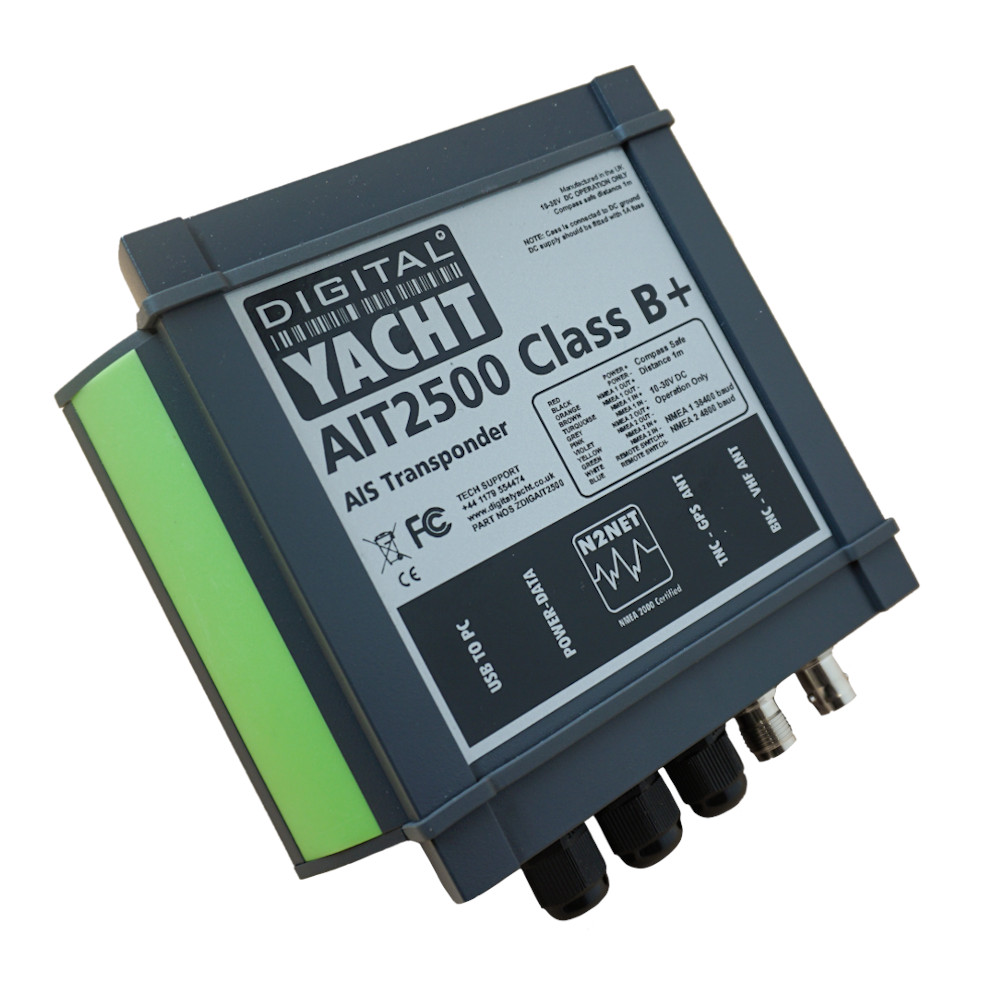 AIT2000 or AIT2500 – Class B or B+ AIS Transponder
There is the option to choose between the Class B AIS Transponder AIT2000 or the Class B+ 5W AIS Transponder AIT2500. Both of them have the same functionality but the AIT2500 uses our latest Class B+ SOTDMA technology – this offers 2.5x transmit power of regular Class B plus a more frequent position update based on the speed of the vessel. Just like a commercial Class A transponder, SOTDMA technology also guarantees a transmission slot in areas of high AIS traffic.
The AIT2000 or AIT2500 comes complete with an external GPS antenna so is suitable for mounting on all types of boat. They have both NMEA 0183 and NMEA 2000 interfaces as well as a USB PC/MAC connection. There is also a 2nd NMEA output to provide a GPS feed for a DSC VHF radio. The AIT2000 or AIT2500 can also be fitted with a silence switch to mute transmissions.
The matching, patented, ZeroLoss SPL2000 allows the main VHF antenna to be shared with the VHF radio and with the AIT2000 or AIT2500. You don't need to install a 2nd VHF antenna which saves time and cost while preserving excellent performance thanks to the ZeroLoss technology. The SPL2000 also features an FM radio (boat stereo) antenna output allowing the VHF antenna to not only be utilised with the VHF and AIS but also with an on board stereo.
AIS Transponder with ZeroLoss VHF splitter
Choice between AIT2000 or AIT2500
AIT2000 is a Class B AIS Transponder
AIT2500 is a Class B+ 5W AIS Transponder (transmit more frequently)
Both are supplied with an external GPS antenna and 10m cable
Both have NMEA0183, NMEA2000 and USB interfaces
SPL2000 is a ZeroLoss VHF splitter
It has a AM-FM radio antenna connection
Fail safe operation
Same size and design as the AIT2000 & AIT2500
SPL2000 is supplied with power cable, PL259-PL259 cable assembly and BNC-BNC cable assembly for easy installation (all cables 0.50m long)