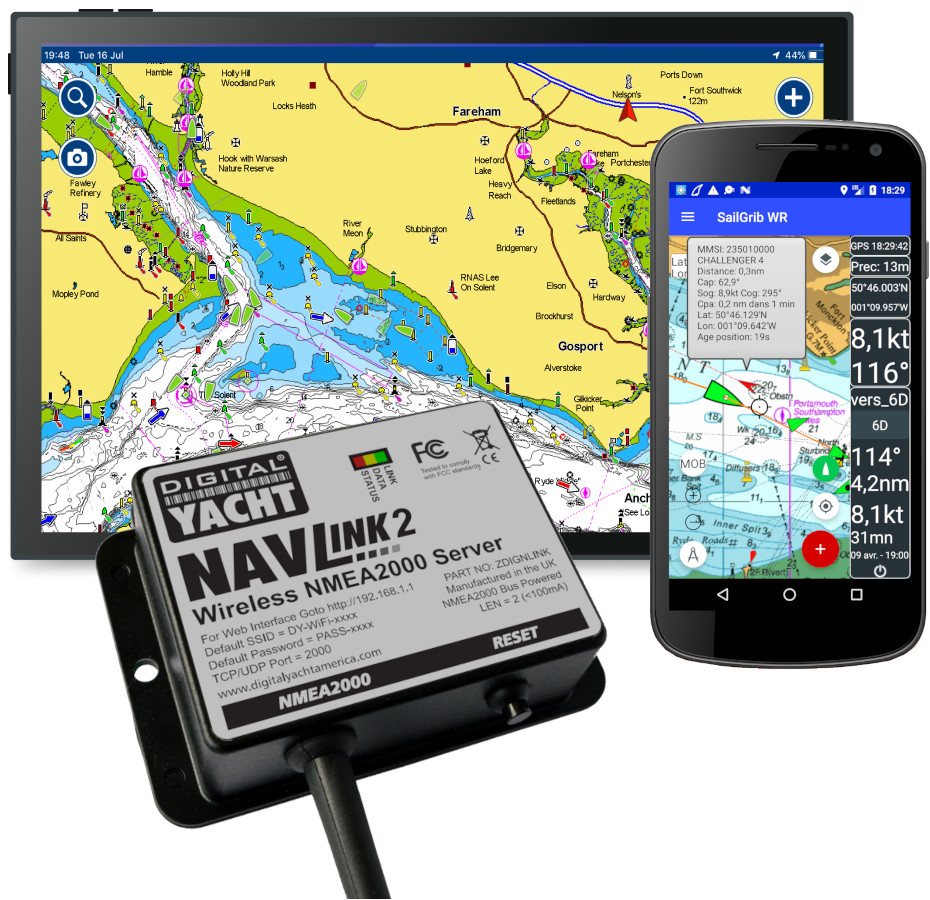 NavLink 2 is an easy to fit NMEA 2000 to Wifi server designed so that NMEA 2000 navigation data can be made available for apps on smartphones, tablets, iPads and PCs. Installation takes seconds as a result of direction connection to the NMEA 2000 back bone and self-powered from the data network.
Once installed, it creates a local WiFi network for devices to connect or can be programmed to join an existing wireless network if one is already installed.  This is ideal for devices like the Furuno wireless radar which require operation through their own dedicated network but require NMEA 2000 data integration for charting apps.
NavLink2 creates a secure, password protected, local Wi-Fi network which allows all NMEA 2000 data to be sent to popular iOS and Android apps such as Navionics, iSailor, Weather4D, SailGrib, iNavX, TimeZero and more.
NavLink2 supports both UDP (for multiple connections) and TCP/IP interfaces for maximum compatibility with apps so you can be using a PC at the chart table with an iPad on deck. It's also bidirectional so apps can control an autopilot if they enable this function.
NavLink 2 now works with the popular Navionics Boating App for Apple iOS and Android. Therefore allowing display of GPS and AIS data on your Navionics charts.
You can configure the NavLink2 through its own simple web interface, just open your web browser, enter the NavLink2's IP address and you can filter NMEA sentences, change network name & password or even merge the WiFi to an existing WiFi network on board. So no complicated programming software or app required.
You can also choose a specific mode for the Navlink2, for instance, you can choose Raw NMEA 2000 mode or the AIS mode to only send AIS and GPS data to get a better result with an app that can only accept AIS & GPS data, such as Navionics. You can even view the received NMEA data in the web browser, for easy fault finding of issues.
Finally, The NavLink2 supports TCP and UDP network protocols for maximum compatibility with apps. If you want to have full bi-directional control of an autopilot, with guaranteed data integrity or you want to be the only person receiving the data, then select TCP. If however, you want to receive the same data on multiple devices, for instance a PC at the chart table and an iPad on deck, then select the UDP broadcast protocol.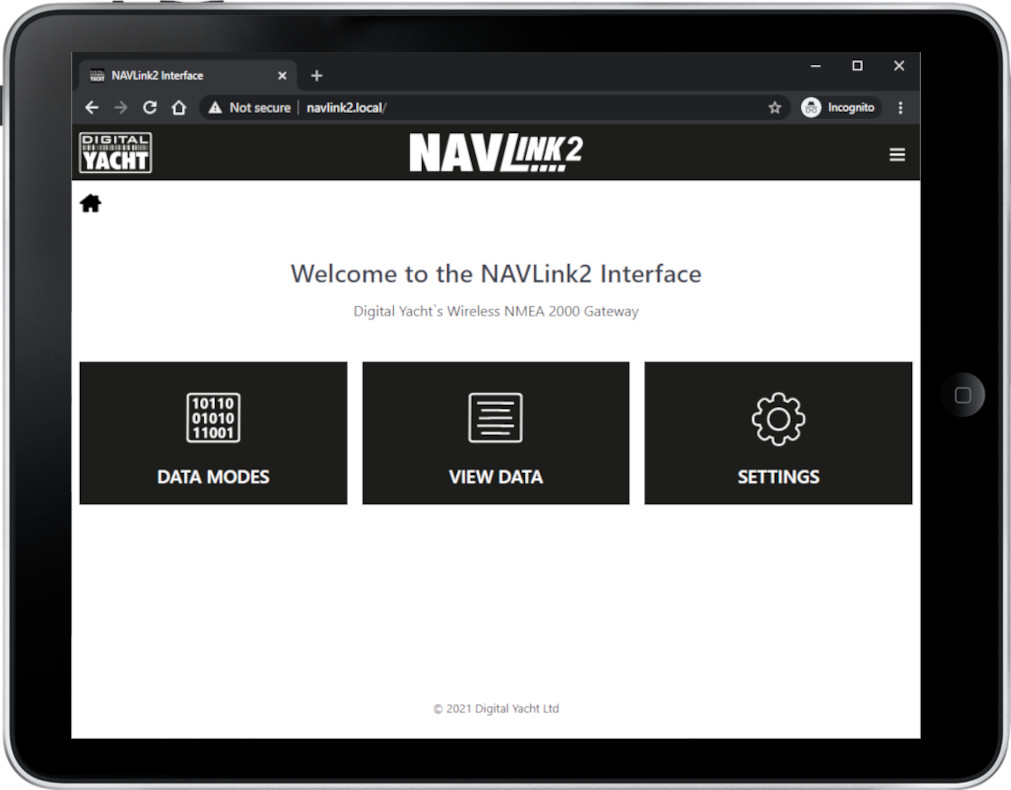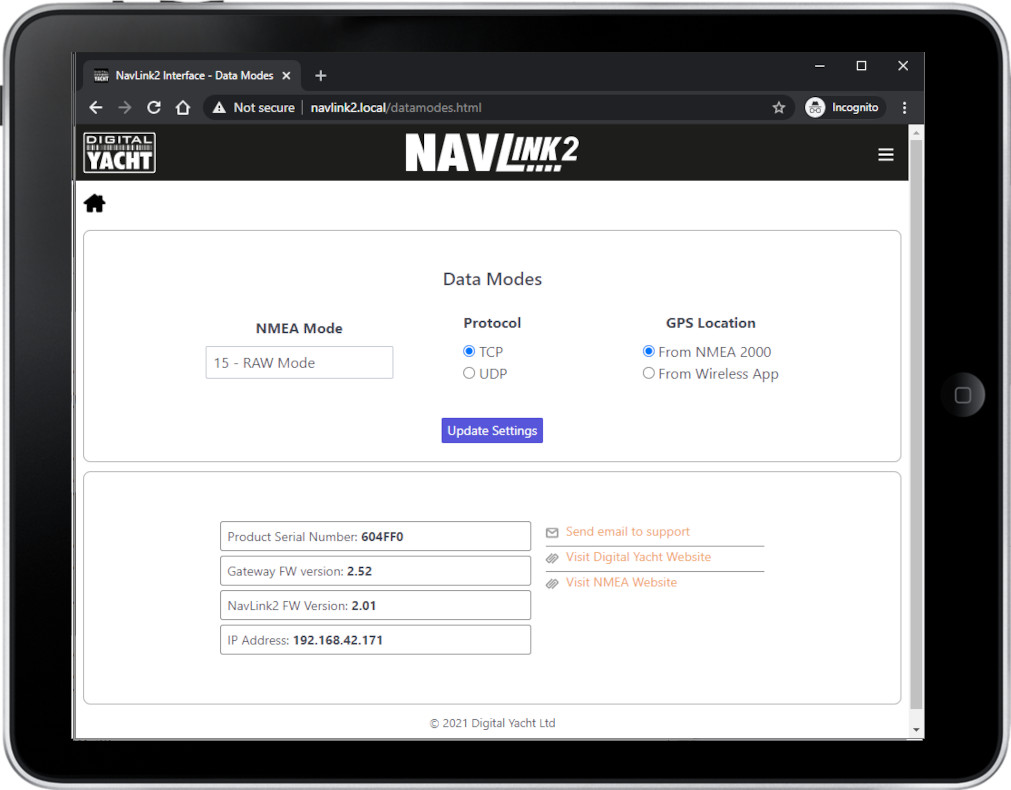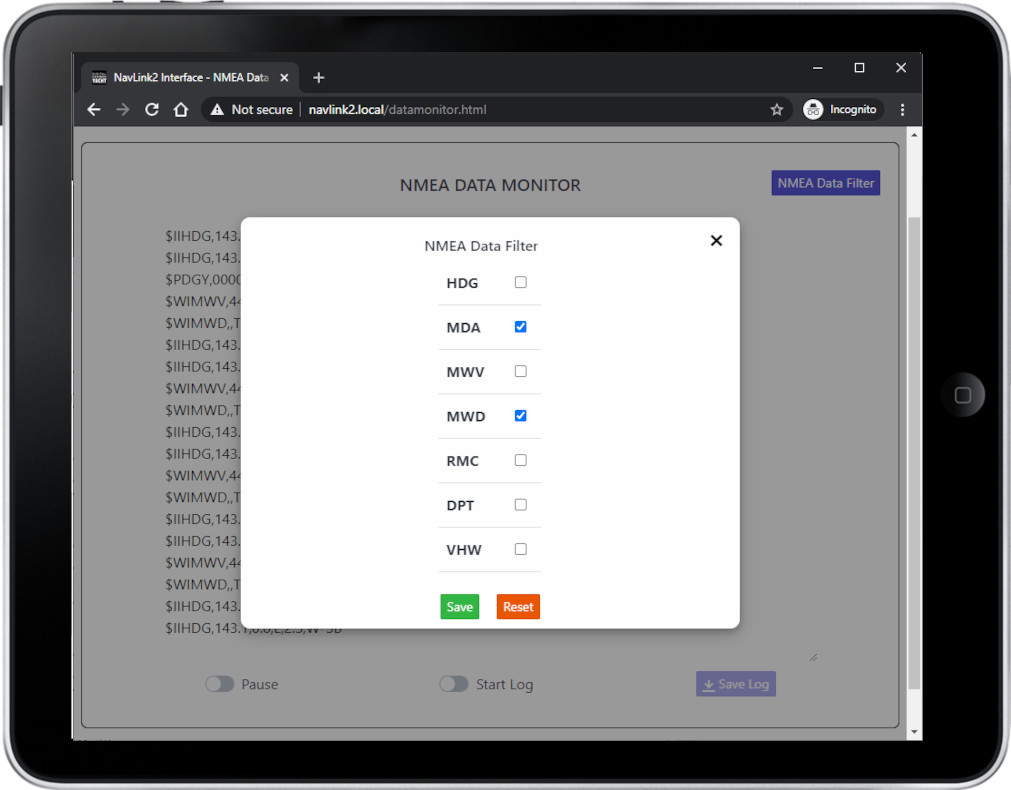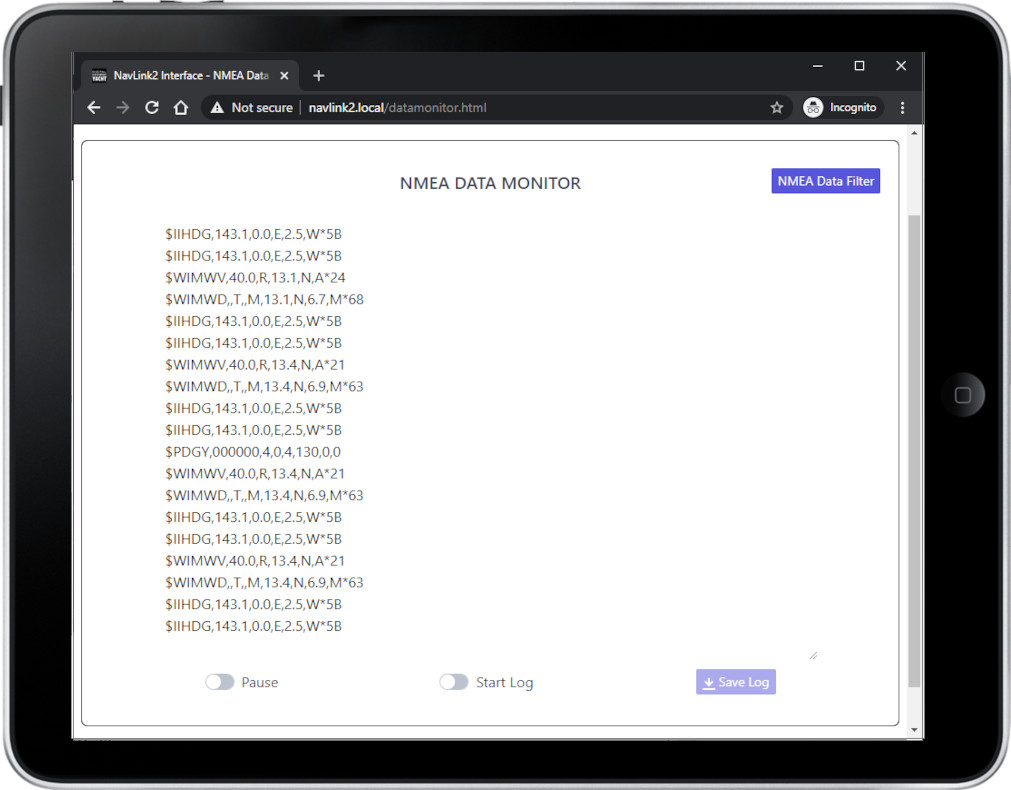 NMEA 2000 to WiFi server
Self powered from NMEA 2000 bus – fits in seconds
Supports TCP/IP and UDP connection modes
Provides AIS, navigation and instrument data to apps
Compatible with all popular apps like iNavX, TimeZero, Weather 4D, Navionics, SailGrib, NavLink, iSailor, SeaPilot, AquaMap etc
Up to 7 connected devices
Compatible with Windows, Linux, MAC OS, iOS and Android
Easy web interface for programming
Password protected
Can act as dedicated wireless server or rather can connect to an existing wireless network
Diagnostic data display mode and LED status lights
Internal hi gain WiFi antenna
Super-fast 230KBs operation
Optional raw data mode for developers and likewise advanced users
Supplied with NMEA 2000 cable