4G Littoral Link is a 4G (LTE) internet access solution to get internet for your boat – ideal for browsing, entertainment, weather, email and work from boat.  The Cat 4 modem supports speeds (network dependent up to 70MBs)  It utilises MIMO technology with a single external antenna housing dual elements for fast, coastal range access and incorporates a full function WiFi router so multiple devices can connect wirelessly.
The external antenna makes coastal internet readily achievable and internet sharing on board for everyone.  Typical ranges are up to 10nm from the coast so it doesn't have the range of the dual antenna 4G Connect Pro solution but is attractively priced, easy to install and may suit many small boats looking for on board connectivity or work from boat solutions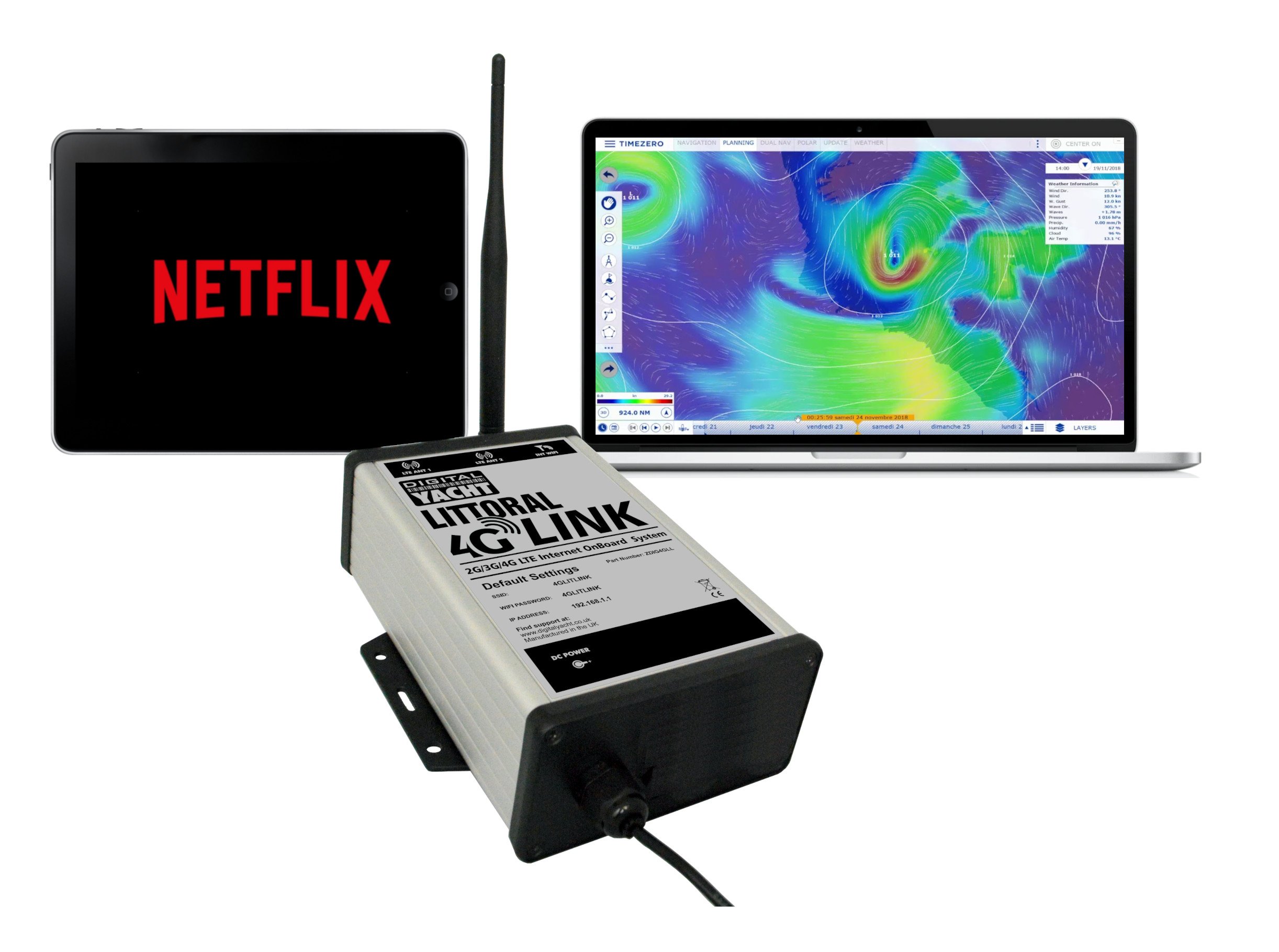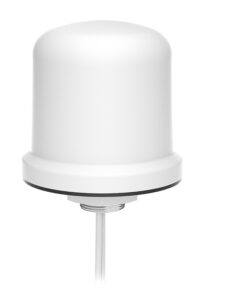 4G Littoral Link has an easy to use interface (for wifi network set up etc) and is unlocked so users are free to fit a data SIM card from any mobile provider they choose.
Operation is simple – turn on, connect to the password protected WiFi hotspot that 4G Littoral Link creates and your device is online for internet for your boat.
Hi performance 4G/LTE modem for great speed and range with fall back to 2G/3G
SIM unlocked for any network provider
Supplied with a compact dual element antenna with standard 1" threaded base (fits standard deck, rail, pole etc GPS mounts)
23 ft (7m) low loss LMR 200 cable kit included (one antenna, two cables)
LTE Class 4 modem offers long range and up to 70Mbps speeds
Wifi interface for iPads, tablets, phones, PC, MAC etc
12V DC operation with <5W power consumption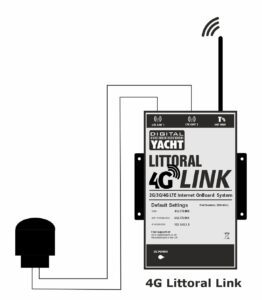 Power

Operating Temp

Physical

•9-30v DC (<5W)

•-40 to +75 C

•Main unit: 180 x125 x 55mm (ex antennas)

•Weight 670g

•Protection IPX4

4G/LTE

Technology

2G/3G Fallback

•4G(LTE) CAT 4 up to 70Mbps

•Support for B1/B3/B5/B7/B8/B20 LTE FDD bands

•Support for B38/B40/B41 TDD bands

•Single dual element  MIMO antennas

•850/900/2100 MHz Max 42Mbps (HSPA+ download)

•UMTS 384kbps

•900/1800 MHz GSM/GPRS/EDGE (Class 12 device)

Interfaces
•WiFi 802.11b/g/n with 64/128 bit WEP/WPA/WPA2 encryption