WHAT IS INCLUDED
This pack integrates the Aqua marine PC with an NMEA 2000 network. Products include: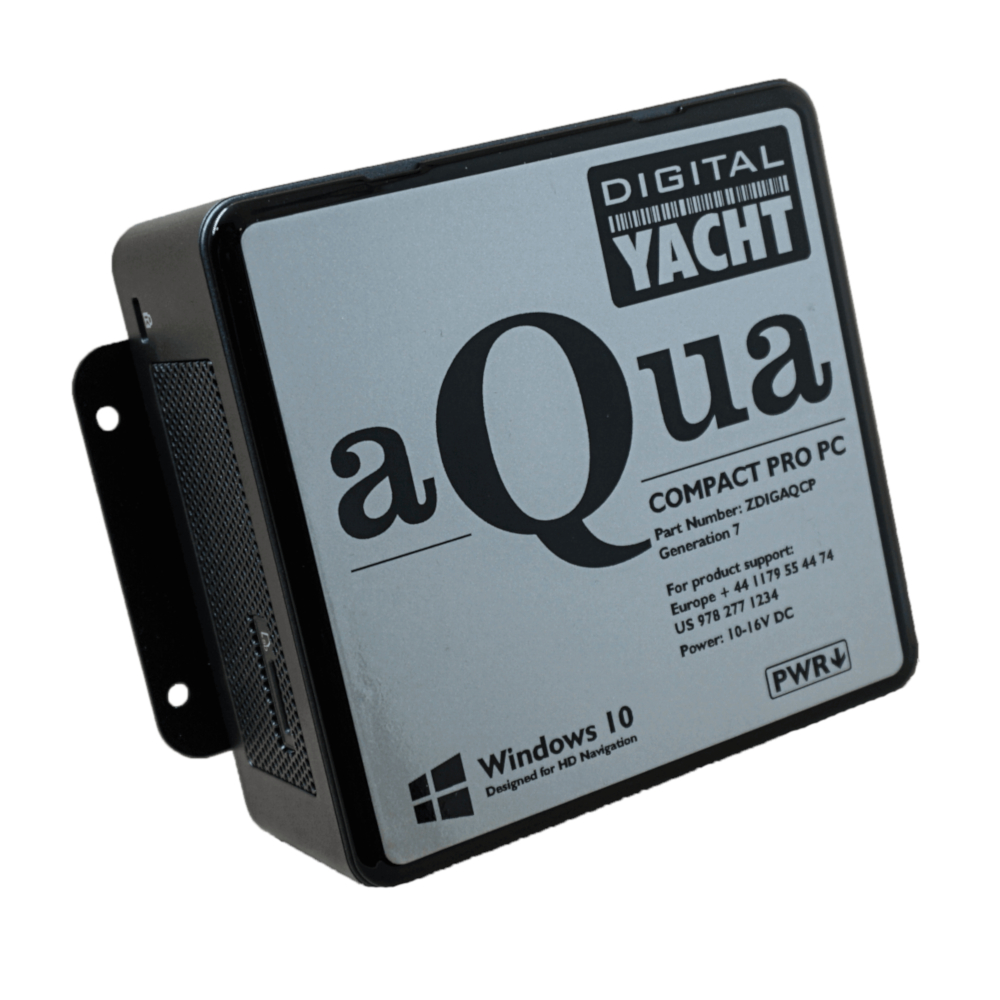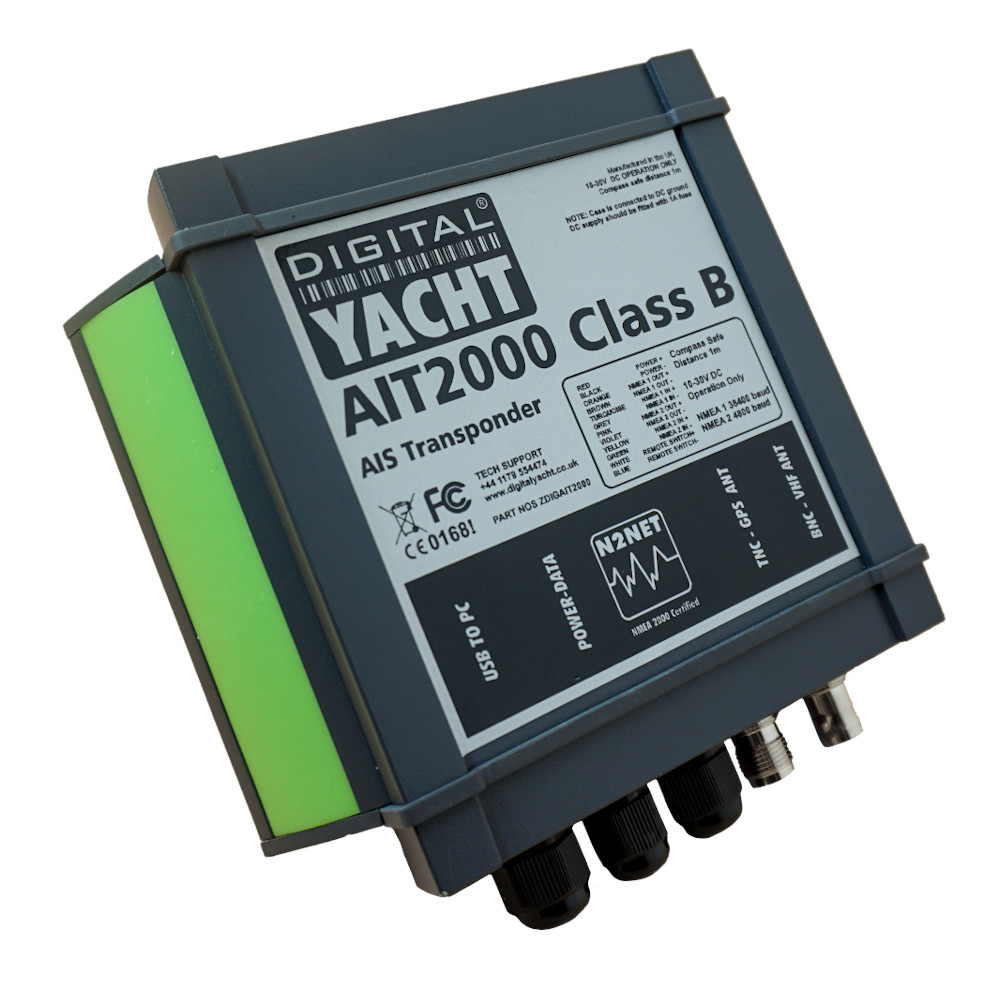 AIT2000, class B AIS Transponder (supplied with GPS & VHF antenna)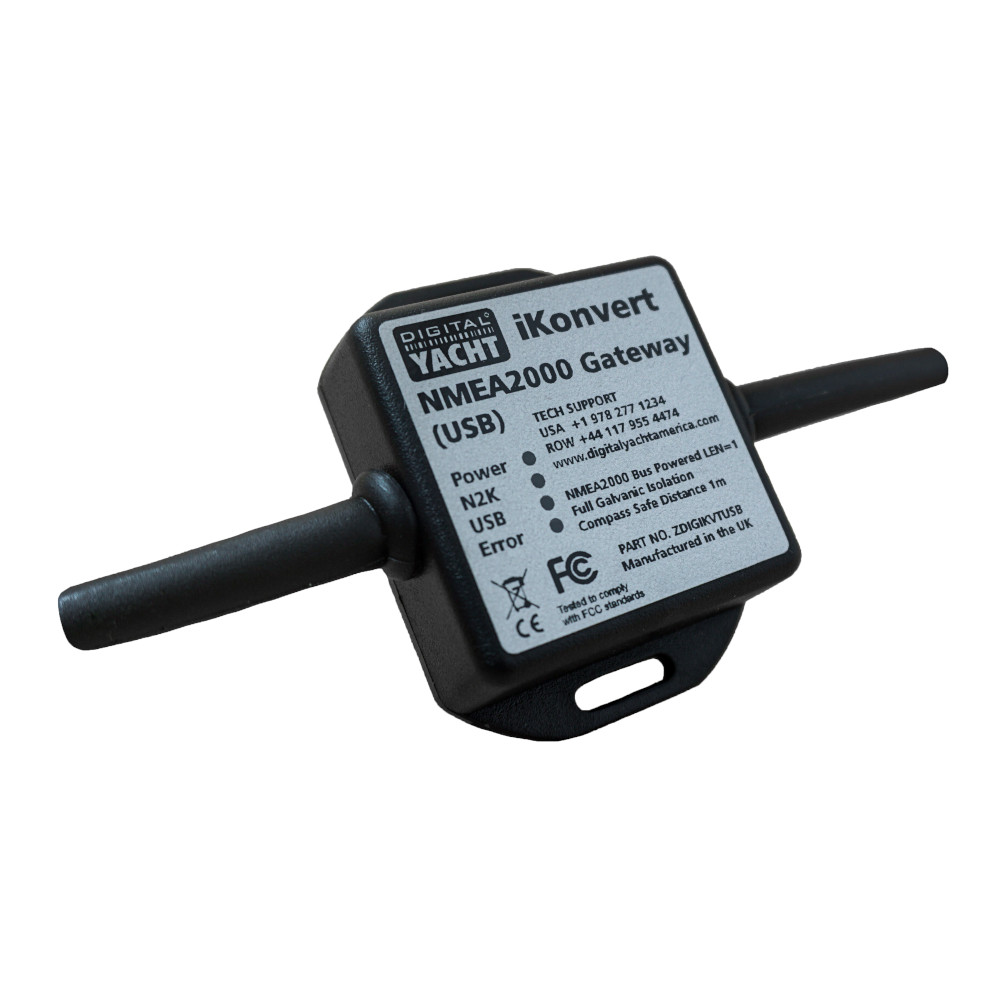 Ikonvert – NMEA2000 to USB converter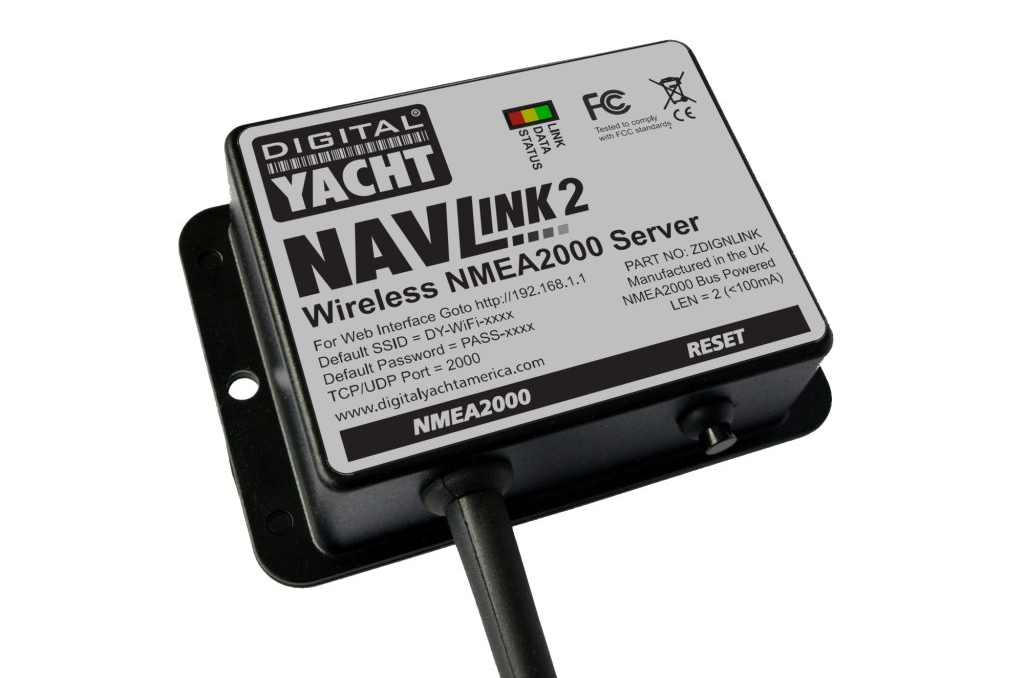 NavLink 2 – NMEA2000 to WiFi server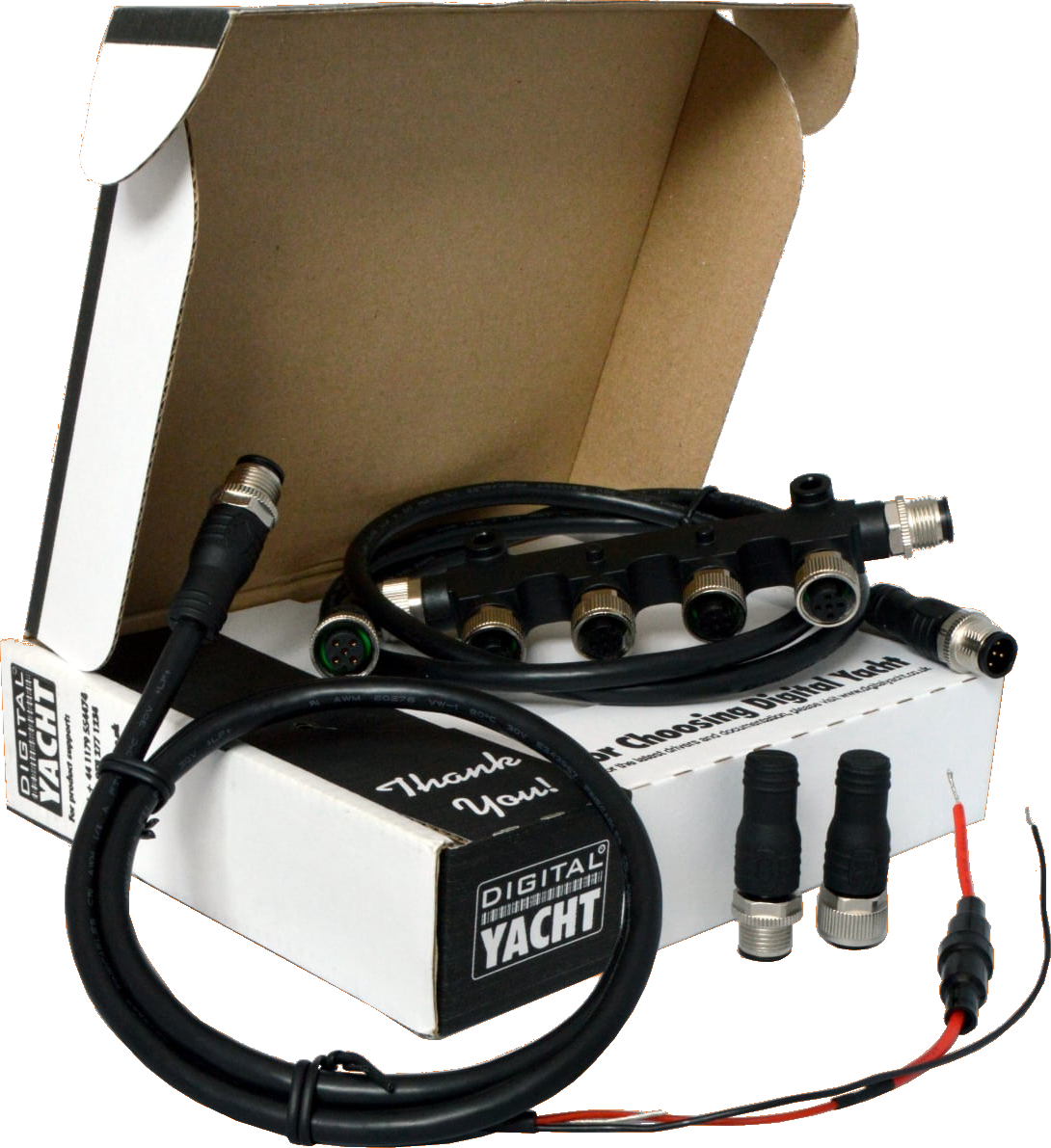 2 x NMEA 2000 Starter Kits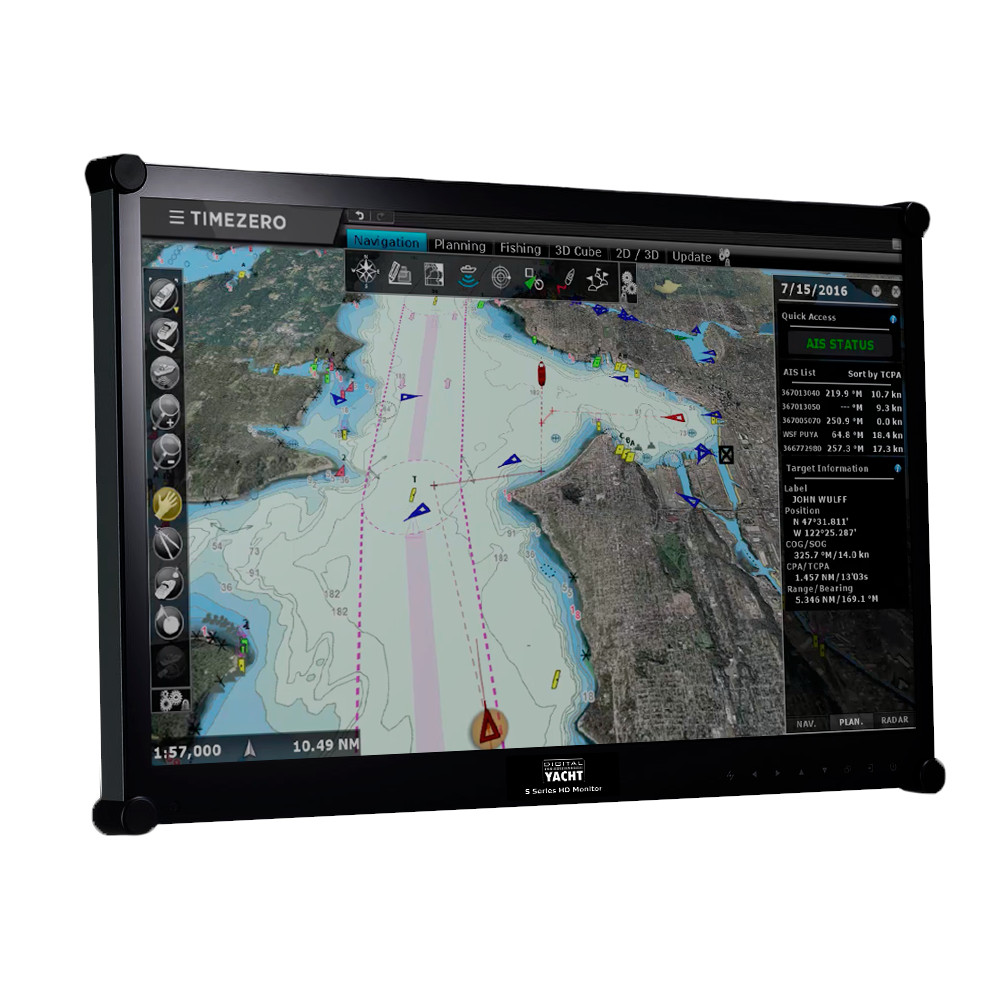 The package allows AIS, GPS and instrument NMEA 2000 data to become available with a bi-directional interface to the PC software application. This is a popular option as it allows a small waterproof plotter to be mounted in the cockpit or flybridge and a full function PC system below deck. Moreover, NavLink2 provides a wireless feed of NMEA 2000 data to independent iPads or tablets.
With this navigation package, you will receive all AIS, GPS and NMEA 2000 data from the network into popular navigation apps & software on the marine PC as well as on a tablette, iPad & smartphone. You will connect the Aqua Compact PC to the iKonvert USB. The tablet, smartphone or iPad will then be connected to the NavLinK2's WiFi. This therefore allows the Aqua Compact PC, tablet and/or iPad to become a full function navigation display.
The latest Aqua Compact Pro PC brings affordable and reliable PC based navigation to boats. With low power, DC operation, it boasts the latest Intel 10th generation technology; built in WiFi, bluetooth and also a solid state hard drive with 8GB RAM. Despite its slim line 11.5 x 11 x 5 cm dimensions, the Aqua PC packs a powerful 10th generation Intel Core i3 processor. As well as exceptional graphics performance for the latest 3D charting and HD navigation programs. It's the perfect partner for applications, for instance Maxsea TimeZero – even with radar and 3D overlays. The PC comes with the S124 which is a 23.5" HD LCD marine monitor designed for below deck or internal dash mounting.  It features a 1920 x 1080 pixel display with 2M:1 contrast ratio for bright colour and vibrant displays.
The AIT2000 is an AIS transponder class B. It uses the latest AIS Transponder technology. This ultra-compact Class B Transponder has three outputs; NMEA 0183, NMEA 2000 and USB connection. For permanent USB connection to a PC, we use one of our NMEA to USB Adaptor cables. This therefore provides an extra level of electrical isolation/protection against ground differences and static discharge.
The iKonvert NMEA 2000 to USB converter is a smart and flexible gateway. Every popular Marine Navigation app that runs on PC/MAC/LINUX computers can read NMEA0183 data. iKonvert provides a simple, reliable and cost effective way to access the navigation data on an NMEA2000 network.
Finally, this pack includes NavLink2. It is an easy to fit NMEA 2000 to WiFi server. The design of the NavLink2 allows NMEA 2000 navigation data available for apps on smartphones, tablets, iPads and PCs. Once installed, it creates a local WiFi network for devices to connect. All the navigation data on the NMEA 2000 network will therefore be displayed on detailed electronic charting through compatible software & apps including NavLink, TimeZero, iAIS, iSailor, Seapilot and hundreds more.
All the equipment and AIS have an NMEA 2000 interface so the installation is very easy with our NMEA 2000 starter kit included in the pack. NMEA2000 uses a simple backbone (or sometimes called "trunk") structure. This requires terminators at each end of the cabling where each device can be spurred off using a drop cable. The bus also requires power.  Furthermore, the waterproof connectors throughout ensure maximum reliability and it makes for an easy plug 'n play installation. We supply two NMEA 2000 starter kits with this pack so that you can connect 8 devices.
The iKonvert USB also features an integral USB cable and standard NMEA2000 Micro drop cable (male). In addition, both iKonvert and NavLink2 take their power from the NMEA2000 network.
The AIT2000 is supplied with an external GPS (10m cable) and a small VHF antenna (20m cable)
You can also add extra instruments (Wind, Depth, Speed, Temperature, etc.) to the NMEA 2000 network and thus receiving all their data onto the navigation apps & software.
PC Navigation System pack with Marine PC, LCD Screen, AIS Transponder, Wind unit and VHF & GPS antennas
This pack integrates a marine PC with a NMEA 2000 network
Aqua Compact Pro has an i3 7100U processor, 8GB Ram & super fast 120GB solid state drive
Dual display outputs – full size HDMI and USB C
Bluetooth 4.2 and Dual Band WiFi built in (plus wired gigabit network port)
4 x USB 3 ports with charging mode on front panel port
Front panel mounted audio jack for audio in/out – ideal as media center
Windows 10 operating system
Direct 12v DC Operation (8-19v input), approx 20W power consumption
S124 is an HD LCD Marine Monitor
It measures 56 x 35 x 6cm
Built in 2W speakers
AIT2000 is a Class B AIS Transponder
Supplied with a GPS antenna (10m cable) and a small VHF antenna (20m cable)
It has a NMEA 0183, NMEA 2000 and USB interfaces
iKonvert is a small but powerful bi-directional NMEA 2000 to USB Converter
The pack also includes 2 x NMEA starter kits to easily interconnect all equipment.
NavLink2 is an NMEA2000 to WiFi server
It supports up to 7 wireless devices (UDP & TCP/IP protocol)
Compatible with all popular software & apps like iNavX, TimeZero, Weather 4D, Navionics, SailGrib, NavLink, iSailor, SeaPilot, AquaMap etc