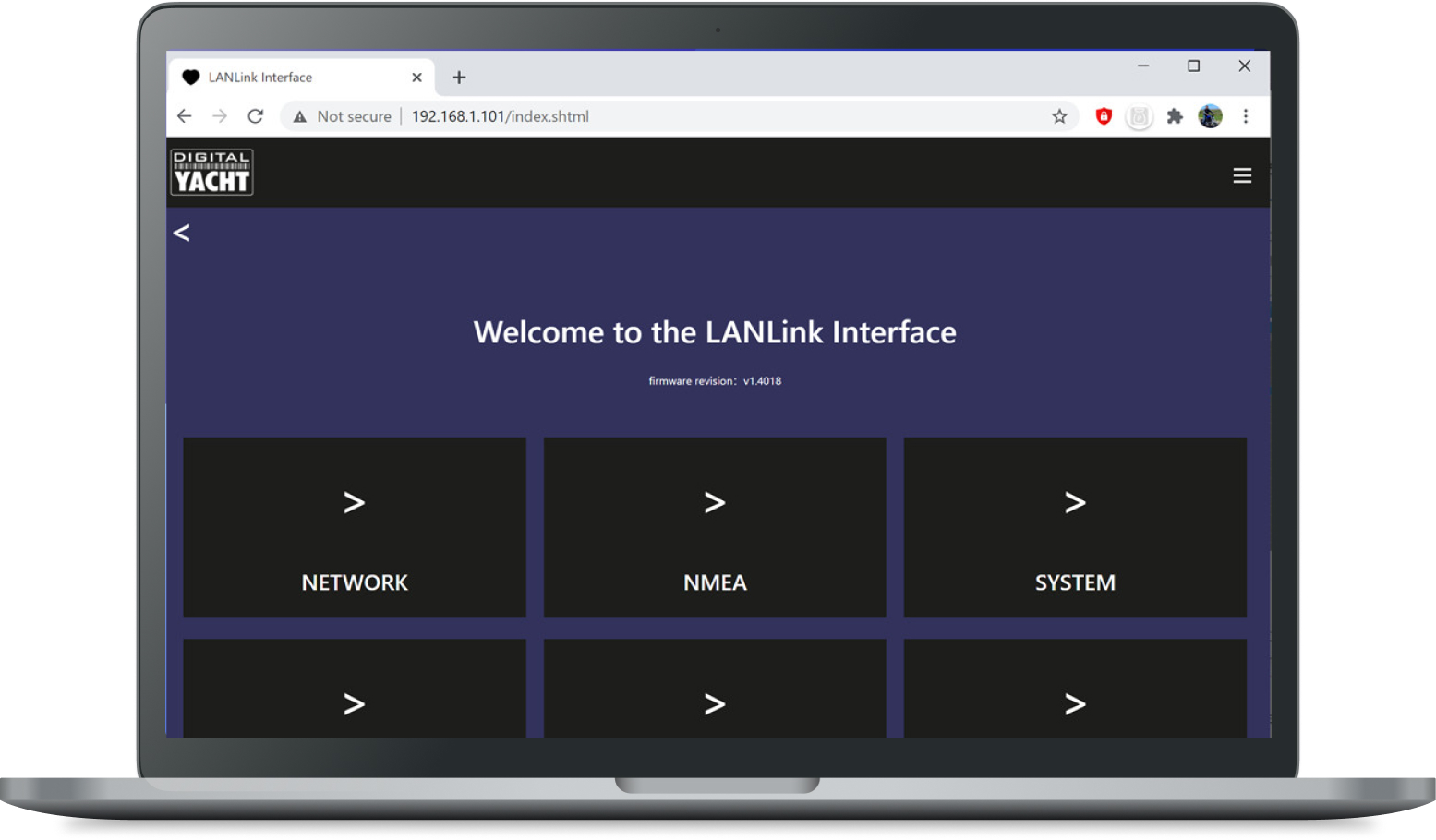 More and more boats now have a wireless router fitted or utilise devices like our 4G Connect for internet connectivity. LANLink is a NMEA to ethernet gateway which enables the boat's NMEA data to integrate onto the router network – allowing connected devices and apps to take advantage of the data.
LANLink is available in two versions suitable for NMEA 0183 and NMEA 2000 respectively.  It features an easy to use web interface allowing any device with a browser to configure NMEA baud rates and IP/Port information.
It can support multiple TCP/IP connections and is bi-directional.  Once connected to the onboard network via a simple CAT 5/6 patch cable, you can setup apps like TZ iBoat, iNavX, Navionics, NavLink, iSailor, Imray, Weather4D , SailGrib, etc by simply entering the IP address and port for streaming NMEA data.
NMEA 2000 version ships with iKonvert NMEA Certified gateway for easy connection to NMEA 2000 backbone.  Easily configurable for multiple installation options.
You can download the full product presentation by clicking here.
NMEA to Ethernet Gateway
Available in two versions: NMEA0183 or NMEA2000
12/24v DC low power operation
Connects to router or devices via simple RJ45 Cat 5/6 patch cable connection
Web user interface for easy setup from connected device via browser
TCP/IP or UDP connection modes – support for up to 5 connected devices with TCP/IP
Bi-Directional
NMEA 2000 variant can offer raw mode with encapsulated PGNs or conversion mode (for apps) supporting AIS, instruments and GPS. Supplied with iKonvert
NMEA 0183 variant has one NMEA 0183 input & output.
RS232 port for PC apps too
Status indicators for power, data in-out, network link and server status